Playford Tea Dance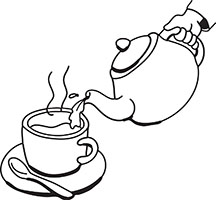 Saturday, 2nd of April, 2022

Landmark Ballroom, 75 South 11th Street, San Jose, CA


Doors open: 1:30 pm

Ball: 2 pm to 6 pm

more info on all events

~~~ The Dances ~~~

| | | |
| --- | --- | --- |
| The Drummer | Softly Good Tummas | Key to the Cellar |
| Mr Isaac's Maggot | Turn of the Tide | Easter Morn |
| The Chocolate Equation | Kelsterne Gardens | We Meet Again |
| Candles in the Dark | Mr Hamilton's Inauguration | Michedonia |
| Love Always | Maiden Lane | Sherry at the Ball |
| Leather Lake House | A New Leaf | Jack's Health |

more info on the dances

Advance registration required for ball:
$40 dancer before March 19th. $45 after

register here
We welcome volunteers for setup, greeting and clean-up
volunteer here. Thanks!
We all look forward to an afternoon of delightful dancing and masterful music. Further details will be posted when available. Subject to cancellation with full refund if Covid conditions dictate.
This will be a limited ball with limited snacks, and no hospitality arrangements. Fully vaccinated (and boosted if eligable), masked dancers only please. There are no rehearsals or workshops this year though there will be more prompting than usual for the dances.
Here's a flyer for the ball in case you like to spread the word!