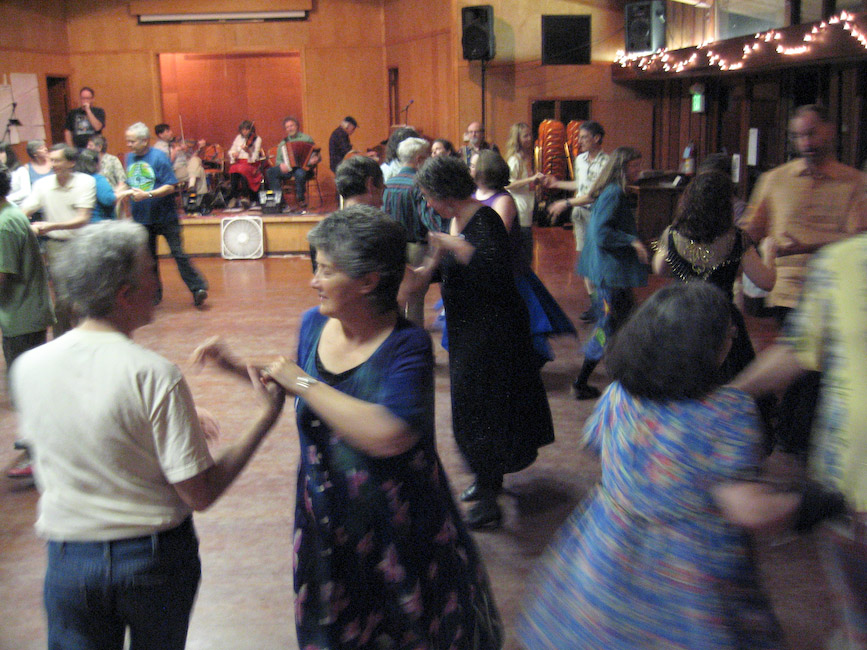 Photo courtesy of Dan Vilter - and you can see more
Break out of the Winter doldrums with "Spring Fever" - a high-energy weekend of hot Contras, exuberant English country dance, and exhilarating music that is sure to bring on that elusive dancer's high.

Our 3-track program is actually 3 complete camps side by side. You can follow all Contra, all English, our expanded all singing, music and jam sessions, or mix and match as you like. Go with what you love, or try out something new. We'll throw in a few surprises, too!
Check out our top-notch talent:

and more to come...
---
Whether you're a dancer, musician, singer, or caller, the program will excite and challenge you. Our experienced dance leaders and great live bands will bring you workshops that give you a good time while teaching you how to improve your technique. And don't forget our Friday night welcome dance, our Saturday night "Community Dance Blowout," and a final dance party to close out camp on Sunday afternoon!

Enjoy the wonderful ambiance of our site at Monte Toyon camp in Aptos, California, in the coastal redwoods just south of Santa Cruz. You can dance, dance, dance, but there's even more to the camp - explore the hiking trails, join a sing-along, make new friends or just relax.
---
Copyright © 1998-2016 for the Bay Area Country Dance Society. All rights reserved
Send comments and questions about this webpage to the webmaster.
Revised: 03/13/2016